Regular price
€9.00 EUR
Sale price
€7.50 EUR
Unit price
per
Sale
Sold out
Tax Free Shopping & VAT Information
2 in stock
OH, GLORIOUS '90s! LET ME COUNT THE WAYS IN WHICH I LOVE YOU!
You're bound to be the talk of the park when you run around with these KNIT / PURL shoelace charms on your sneakers. Or when you're just lounging at your local craft night, trying to remember how to do that 1x1 ribbing...
If you're around my age, you probably remember those charms you could add to your trainers (I had super trashy kangaroos in the '90s, yes, the ones with the completely useless little zipper pockets in them) to show off which brands you love.
Well, we've got you covered in 'adulthood' now, too, with some smashing shoelace charms for your post-apocalyptic life skills!
These lace charms measure 33 x 12mm and have sturdy side slits to put your laces through (tested with average flat and round trainer laces, and they're snug as a bug). The corners are rounded as to not damage your shoes or laces. We laser-cut and engrave these charms in our studio using high-quality perspex.
This product is not eligible for discount codes.
Share
View full details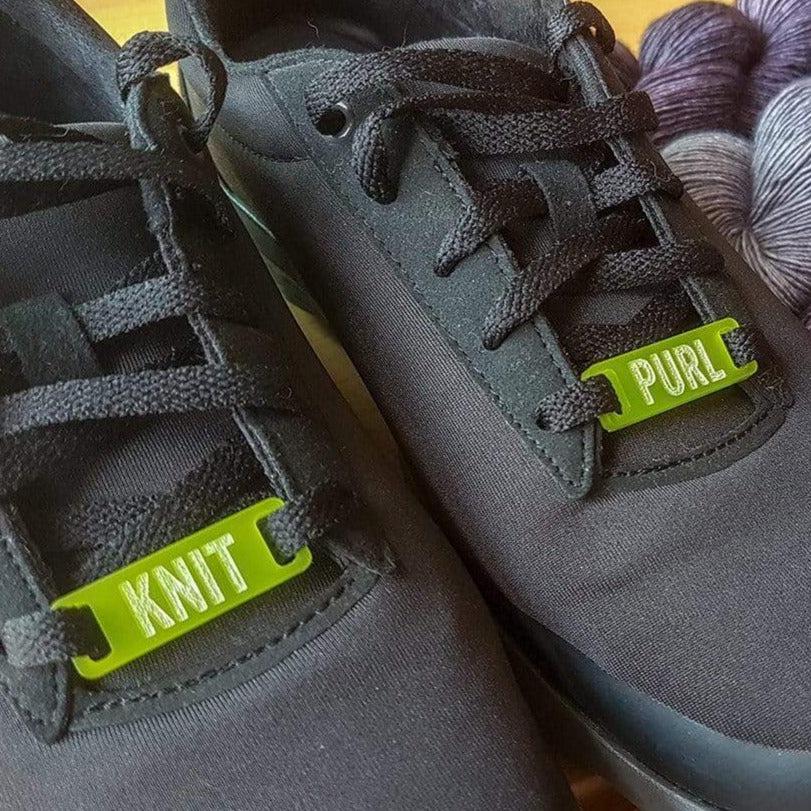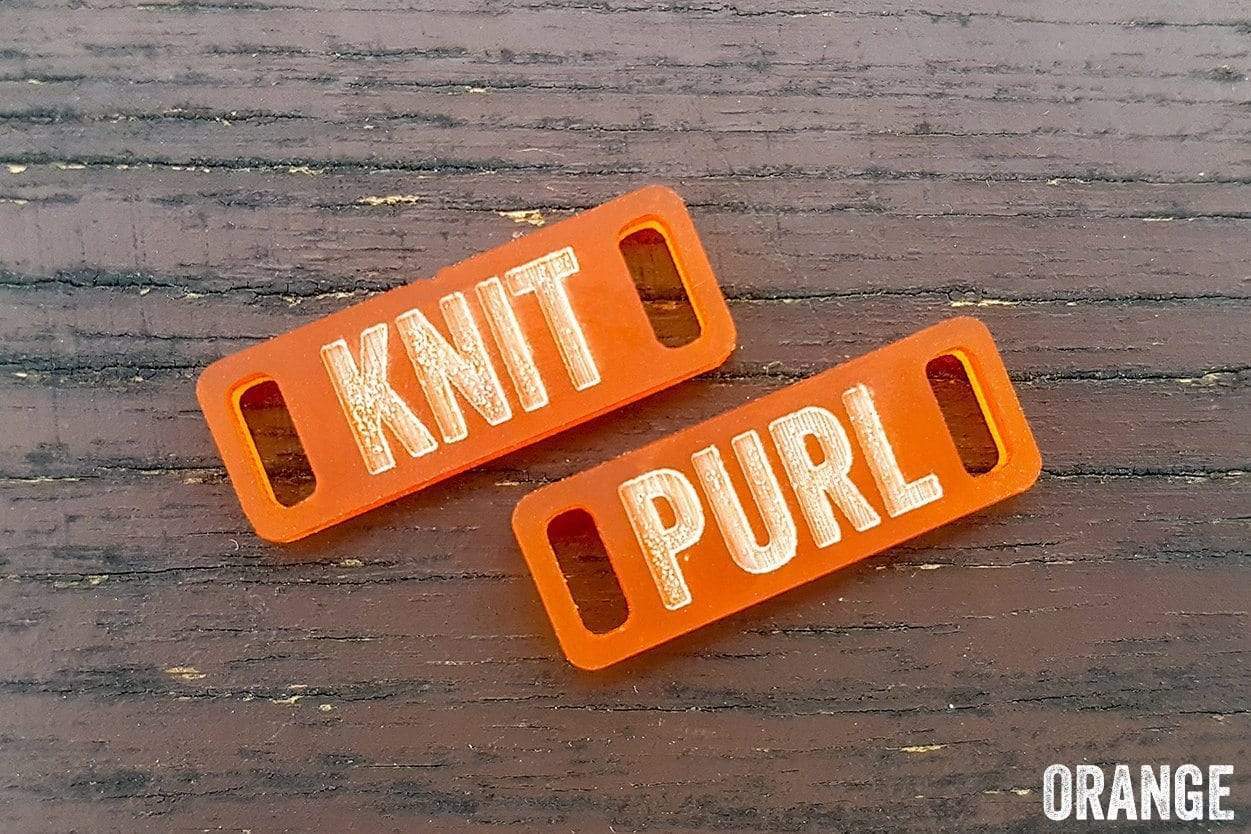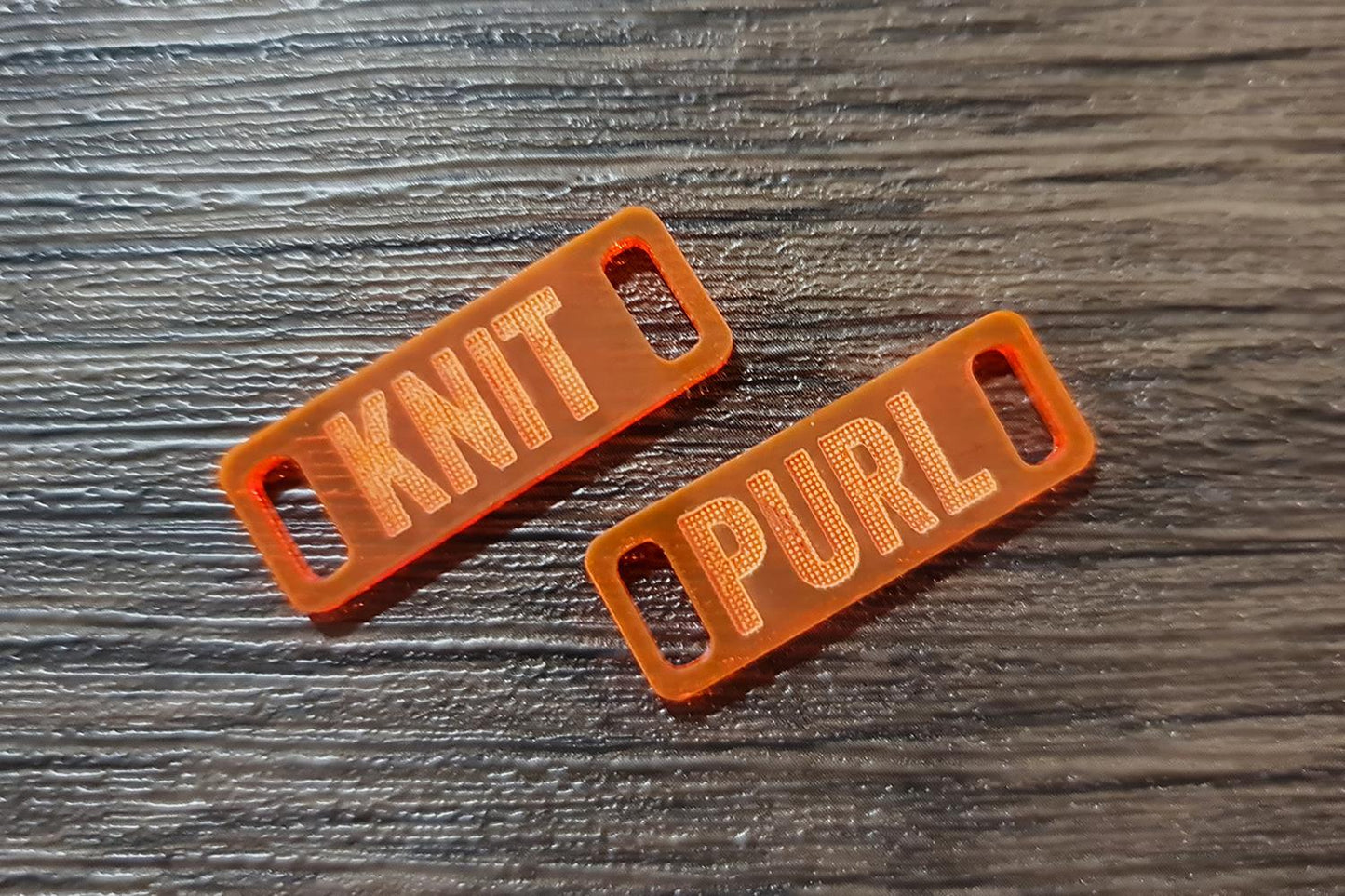 Tax Free Shopping & VAT Information
Regardless of where you place your order from, we calculate VAT according to your shipping address upon checkout.
IMPORTANT: If you are using a VPN, or your shipping country differs from the one you are in during the purchase, the website may not be showing the correct VAT amount*.
🌍Customers from outside the EEA (those in the 🇺🇸 United States, 🇨🇦 Canada, 🇯🇵 Japan, 🇦🇺 Australia, etc):
If you are shopping from outside of the European Economic Area (EEA) and we are shipping to you outside of the EEA, you will not pay any VAT (Value Added Tax) at checkout.
🇪🇺 EU customers:
We will charge you the VAT rate of your shipping address.
Example:
Customers from Germany will pay 19% VAT.
Customers from France will pay 20% VAT.
If you want to know your country's tax rate, please CLICK THIS LINK.
🇳🇱 Dutch customers:
We will charge you 21% VAT.
🇬🇧 UK customers:
Due to UK taxation laws post Brexit, we are unable to ship orders with a value of GBP 135 or less to the UK.
Customers with order values over GBP 135 (excl. VAT) do not pay VAT at Undercover Otter. Instead, you will pay VAT once the package arrives in the UK.
Price display on the website:
Customers outside the EEA see all prices on the website excluding taxes.
Customers in the Netherlands and the EEA see all prices on the website including their local taxes.

Customs and Import charges:
For some items, your customs bureau may require you to pay for importing your order. This is a fee that the government charges you for the right to import certain goods.
Undercover Otter has no control over the amount they will charge you when your order arrives in your country, and we cannot be held liable for these costs. If you refuse a shipment, and it gets returned to Undercover Otter, we can refund your order. But we will not refund the shipping costs.
*: As mentioned in our Privacy Policy, we use cookies to communicate with your browser and detect in which country you are located.