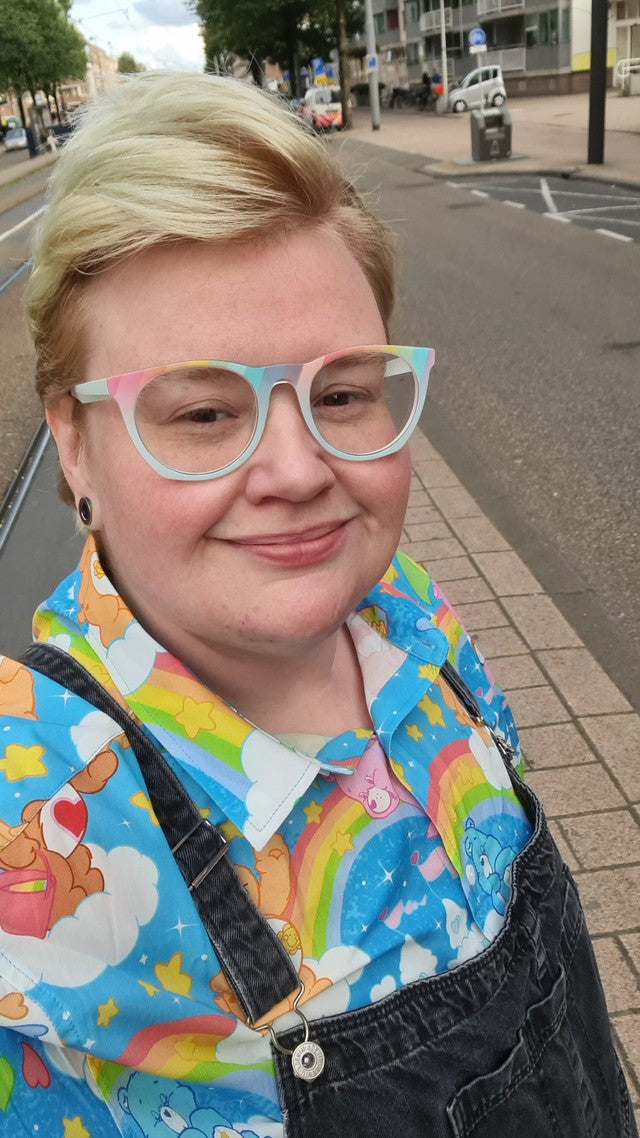 About Undercover Otter
Aiden Sielias (they/them pronouns) started Undercover Otter in 2011, when they started hand dyeing yarn. Initially, for themselves and as their skills improved and methods got more refined, they got custom orders.
The enjoyment Aiden gets from experimenting with fibers, yarn and colors made them decide to start their own business. In 2018, Aiden quit their boring office job and became a full-time indie dyer. It was a gamble, but so far they're loving it.

It didn't take long for the dyeing to spiral out of hand and Aiden moved from a 8 square meter room in their apartment to a dye studio they had to outfit themselves.
Undercover Otter yarns have been featured at Vogue Knitting Live in New York, Edinburgh Yarn Festival in Scotland, Oslo Strikkefestival in Norway, the Amsterdam Yarn Festival and Woollinn Yarn Festival in Ireland.
Undercover Otter yarn is available on our own website and at a select group of retailers worldwide. For all retail addresses, please check out the stockist page.
What's Typically Undercover Otter?
Bright saturated colors and strange names characterize our yarns. When dyeing we experiment with different methods to get the effect we want a colorway to have. That means that the resulting colorways can have up to 6 layers of dye, in a multitude of techniques.
Our big love, next to fiber, is horror and science fiction. We link all our colorway names to those genres. Resulting in strangely named colorways like 'Your Mother Darns Socks in Hell'.
We get our inspiration from classic horror movies, modern gore-fests and post-apocalyptic science fiction. We are not saying that all the movies, books, plays and music that inspire us are great. Some of them are stinkers. But we are suckers for terrible movies in which you see more red food coloring than actual acting.
SHOP NOW
Undercover Otter is queer owned and operated.
We believe in, and support, your right to be you!
No matter who you are, where you live, what your heritage is, who you love, how your body is shaped, how you define your gender, or what your abilities are:
You. Are. Awesome.
We are united with our customers and employees in standing for what is right. We will acknowledge the truth. We will always strive to be better.
We expect our customers, employees, collaborators and business partners to be equally awesome to each other, and the world around them.
There is no room for hate at Undercover Otter (we need all the space for our fabulous yarn).
Stay Awesome! (to each other)
Animal Welfare

We build our business with love and respect for the animals that provide us with the materials to do our crafty magic.

We use mulesing-free wool only and in some cases can trace the yarn back to the specific flock that has provided us with it.

For silk based yarns, we always check with our suppliers if the silk content was procured from animal friendly silk farms (ie: farms that do not kill the larvae at harvest).

Sustainability

At Undercover Otter we want to have a minimum amount of negative impact on the environment and are always looking to improve on our processes to achieve this.

The superwash treatment used on our yarns is overseen by our yarn suppliers and all processes comply to the strict laws enforced by the EU, and any by-products must be removed from the water before it is discharged into the water systems. This now means that the water discharged is better than the drinking water you get from the tap. Not all countries have the same regulations and we only use superwash wool which is from highly regulated treatment plants.

Carbon Footprint

Undercover Otter is a Climate Positive Workforce!

Ecologi calculates the carbon footprint of the lives of our employees, adds in all the business travel carbon emissions, and more than offset this by funding world leading climate change projects.

Besides compensating for our employees carbon footprints, we plant 5 trees for every order you place at Undercover Otter.

We choose Ecologi to do this, because we love the way they set up their company. Over 87% of the money they receive goes into funding projects that not only reforest the Madagascan Mangroves, but also invest in projects that empower local residents, provide jobs and are working towards equality in all senses of the word.

Recycle

We re-use 80% of all the water in our dye process by planning our dyebaths in sequence, using soak water for dyebaths and filtering all water before we re-use it for next dyebaths. Whatever water we do have to dispose of gets another filtering and is neutralized before we dispose of it.

Our packaging is made from sustainable and recycled sources like biodegradable PLA, FSC or recycled paper. Our boxes for shipping are re-purposed and we save packing peanuts, bubble wrap and air pockets to cushion our products with. Of course, we only re-use these if they are sturdy enough to do the job. We separate all our waste before it goes to the garbage processing facility.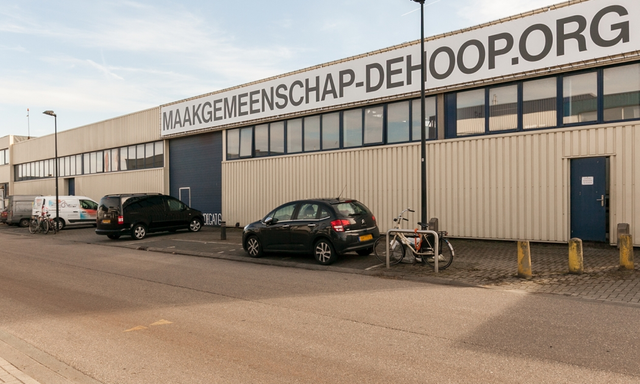 The Undercover Otter dye studio is located inside Maakgemeenschap de Hoop.
A collective of interdisciplinary creative minds in the North of Amsterdam.
Our community believes in the blurring of boundaries, that the creative industry and business empower each other, and that collaboration leads to innovation.
Sustainability is a condition for all companies who want to be part of this location and collective.
UNDERCOVER OTTER
Maakgemeenschap de Hoop
Studio F.06 & F.07
Barndegat 6-8
1505HN Zaandam
The Netherlands
Our dye studio is NOT open to the public.
De Hoop Website