Regular price
Sale price
€12.50 EUR
Unit price
per
Sale
Sold out
Tax Free Shopping & VAT Information
19 in stock
A lifesaver for everyone with tender hands, like us at Undercover Otter. After a whole day of dyeing, packing, and running around in general, this salve is a delicious treat for our paws! 
The Botanical Hand Salve is packed with plant goodness, and rich in vitamins, fatty acids, and antioxidants.
Massage into tired hands for an ultra-hydrating, restorative effect. Use throughout the day, or apply before bed to wake up with super soft and happy hands.
It's handmade with an all-vegan recipe, and is entirely free of plastic and palm oil!
The shrink wrap used for the salves is bio-degradable and breaks down within 90 days after it arrives at the waste treatment facility. 
Special Features
Scent: fresh and invigorating. With lavender rosemary and eucalyptus
Sweet Almond Oil:

 

moisturizing, and perfect for sensitive skin. Helps protect against UV skin damage.
Vitamin E:

 

a nourishing, protective & powerful antioxidant that is easily absorbed into the skin.
Lavender Essential Oil:

 

for calm & focus
Rosemary Essential Oil:

 

for memory & concentration
Eucalyptus Essential Oil:

 

de-stressing, anti-inflammatory
Ingredients: Prunus Amygdalus Dulcis (Sweet Almond) Oil, Helianthus Annuus (Sunflower) Seed Oil, Theobroma Cacao (Cocoa) Seed Butter, Maranta Arundinacea (Arrowroot) Root Powder, Euphorbia Cerifera (Candelilla) Wax, Lavandula Angustifolia (Lavender) Oil, Rosmarinus Officinalis (Rosemary) Oil, Eucalyptus Globulus (Eucalyptus) Oil, Triticum Vulgare (Natural Vitamin E), Limonene, Linalool, Geraniol, Coumarin, Eugenol, Benzyl Benzoate.
Storage: Store in a cool, dark, dry place. Avoid extremes of temperature. Exposure to sunlight and heat will affect the life of this product.
Directions: Gently massage into skin. For external use only, not to be used around the eyes, mucous membranes, or on broken skin. If irritation occurs, discontinue use.
Share
View full details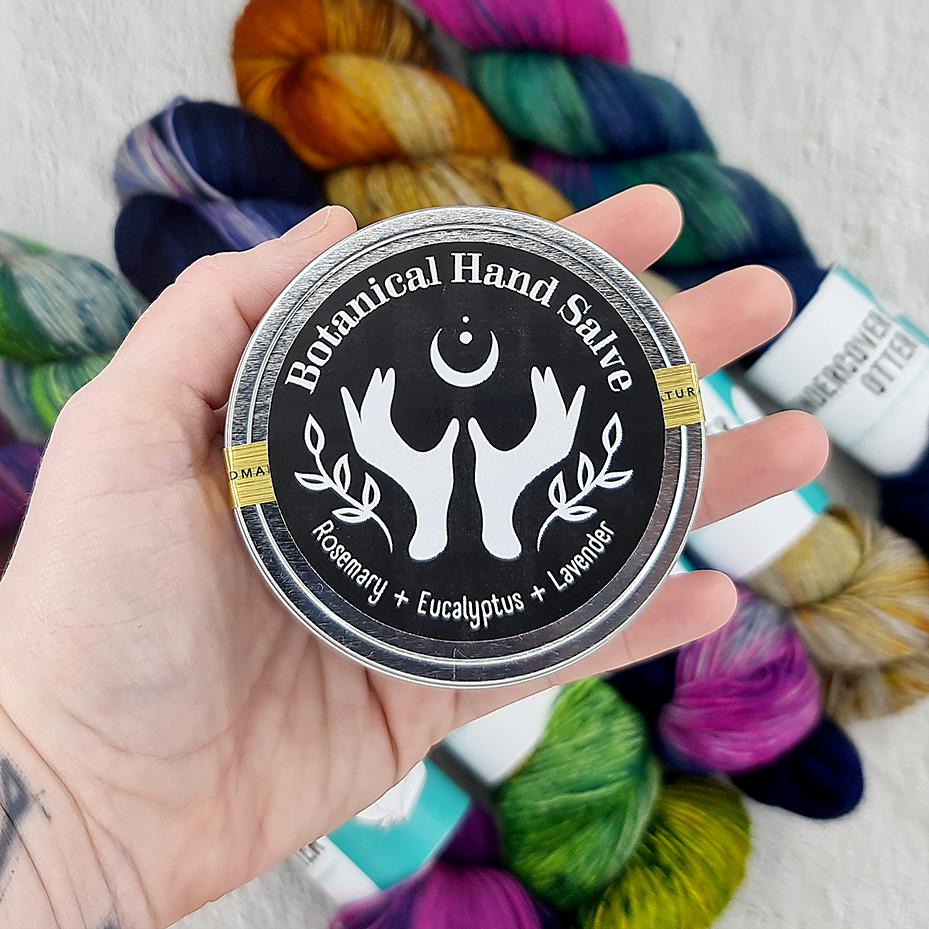 Tax Free Shopping & VAT Information
Regardless of where you place your order from, we calculate VAT according to your shipping address upon checkout.
IMPORTANT: If you are using a VPN, or your shipping country differs from the one you are in during the purchase, the website may not be showing the correct VAT amount*.
🌍Customers from outside the EEA (those in the 🇺🇸 United States, 🇨🇦 Canada, 🇯🇵 Japan, 🇦🇺 Australia, etc):
If you are shopping from outside of the European Economic Area (EEA) and we are shipping to you outside of the EEA, you will not pay any VAT (Value Added Tax) at checkout.
🇪🇺 EU customers:
We will charge you the VAT rate of your shipping address.
Example:
Customers from Germany will pay 19% VAT.
Customers from France will pay 20% VAT.
If you want to know your country's tax rate, please CLICK THIS LINK.
🇳🇱 Dutch customers:
We will charge you 21% VAT.
🇬🇧 UK customers:
Due to UK taxation laws post Brexit, we are unable to ship orders with a value of GBP 135 or less to the UK.
Customers with order values over GBP 135 (excl. VAT) do not pay VAT at Undercover Otter. Instead, you will pay VAT once the package arrives in the UK.
Price display on the website:
Customers outside the EEA see all prices on the website excluding taxes.
Customers in the Netherlands and the EEA see all prices on the website including their local taxes.

Customs and Import charges:
For some items, your customs bureau may require you to pay for importing your order. This is a fee that the government charges you for the right to import certain goods.
Undercover Otter has no control over the amount they will charge you when your order arrives in your country, and we cannot be held liable for these costs. If you refuse a shipment, and it gets returned to Undercover Otter, we can refund your order. But we will not refund the shipping costs.
*: As mentioned in our Privacy Policy, we use cookies to communicate with your browser and detect in which country you are located.