Tax Free Shopping & VAT Information
14 in stock
A re-imagining of our Babysitter blend. This delicious blend of greys, lilacs, purples and blues gives us a iridescent vibe.
Fiber Contents:

Fiber Blends Information:
Our fiber blends weigh 100 grams (3.5 oz) and are designed with spinners in mind.
We have selected color combinations and staple lengths for their ability to spin a soft and squishy thread.
You can prepare the fiber in the way you usually do: create rolags, card them into a batt (though this will blend the colors further!) or spin them as is. Aiden usually makes long strips from their fibers and spins them from the fold. 
Of course the blends are also suited to use in felting projects and chunky weaving.
These blends are non-superwash treated unless specifically stated otherwise. We advise you to hand wash finished objects with cold water only and to not agitate them too much while washing, or setting your spun yarn, unless you intend to felt.
Fiber blends come as loose lengths of roving in a box. We choose not to braid the fibers, so they have the most room to breathe. The braided images in this listing are as an example only. 
Packaging:
Our Fiber Blends come in a griplock bag by default. You can also choose to have your fiber blends shipped in a cardboard box with a cellulose acetate window. The box will be either white or kraft brown (it depends on which one our supplier has available).
For recycling the box: remove the window and put it with generic waste. It will decompose rapidly once it reaches the waste processing facility. The cardboard of the box can be recycled with normal paper and cardboard. 
Share
View full details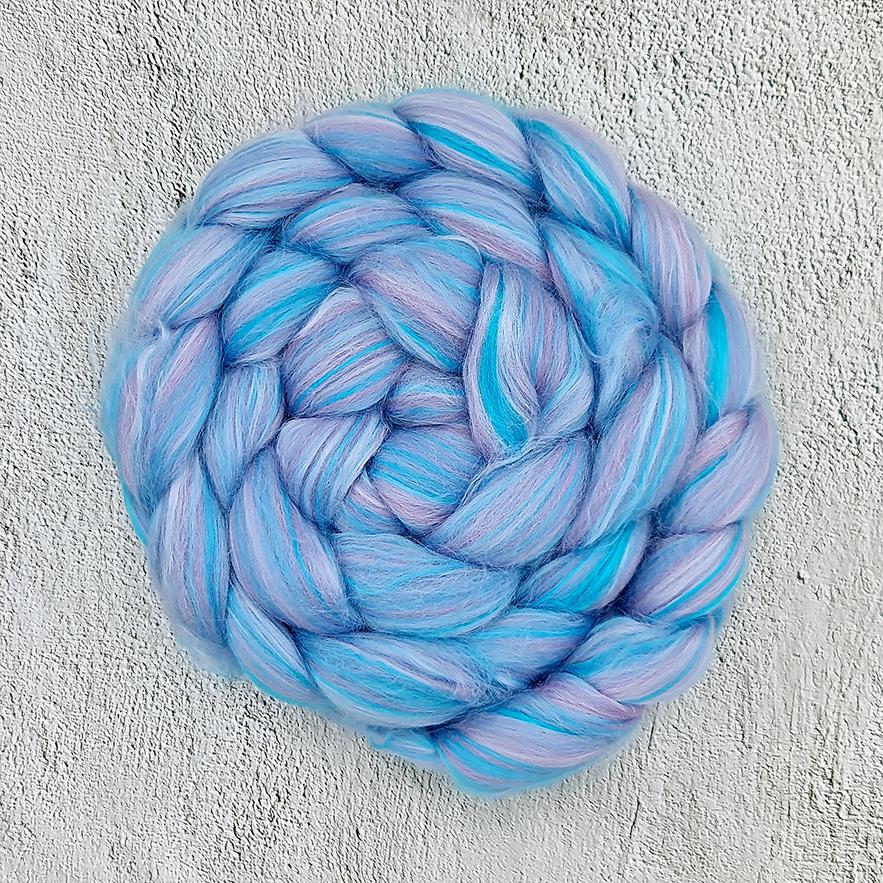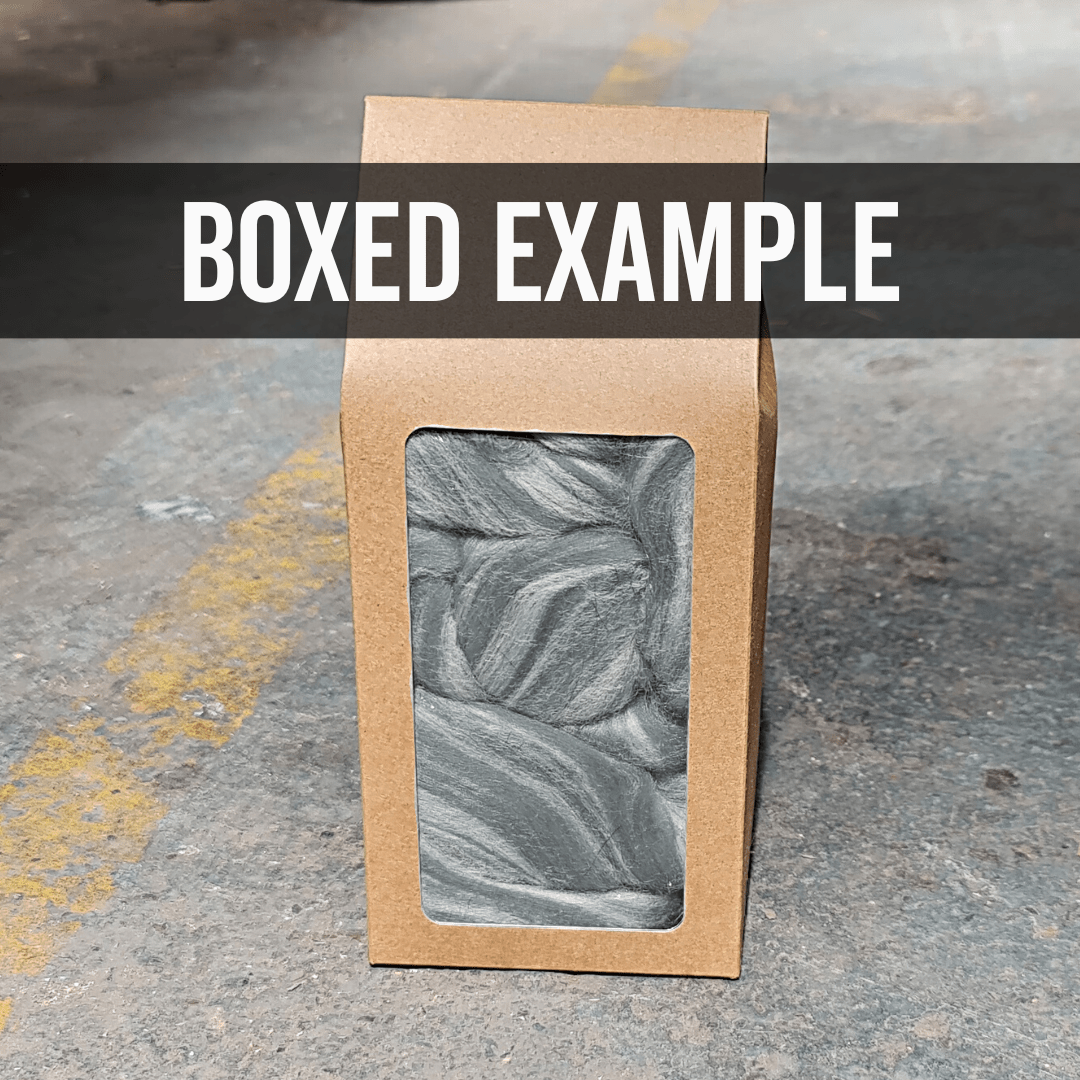 Tax Free Shopping & VAT Information
Regardless of where you place your order from, we calculate VAT according to your shipping address upon checkout.
IMPORTANT: If you are using a VPN, or your shipping country differs from the one you are in during the purchase, the website may not be showing the correct VAT amount*.
🌍Customers from outside the EEA (those in the 🇺🇸 United States, 🇨🇦 Canada, 🇯🇵 Japan, 🇦🇺 Australia, etc):
If you are shopping from outside of the European Economic Area (EEA) and we are shipping to you outside of the EEA, you will not pay any VAT (Value Added Tax) at checkout.
🇪🇺 EU customers:
We will charge you the VAT rate of your shipping address.
Example:
Customers from Germany will pay 19% VAT.
Customers from France will pay 20% VAT.
If you want to know your country's tax rate, please CLICK THIS LINK.
🇳🇱 Dutch customers:
We will charge you 21% VAT.
🇬🇧 UK customers:
Due to UK taxation laws post Brexit, we are unable to ship orders with a value of GBP 135 or less to the UK.
Customers with order values over GBP 135 (excl. VAT) do not pay VAT at Undercover Otter. Instead, you will pay VAT once the package arrives in the UK.
Price display on the website:
Customers outside the EEA see all prices on the website excluding taxes.
Customers in the Netherlands and the EEA see all prices on the website including their local taxes.

Customs and Import charges:
For some items, your customs bureau may require you to pay for importing your order. This is a fee that the government charges you for the right to import certain goods.
Undercover Otter has no control over the amount they will charge you when your order arrives in your country, and we cannot be held liable for these costs. If you refuse a shipment, and it gets returned to Undercover Otter, we can refund your order. But we will not refund the shipping costs.
*: As mentioned in our Privacy Policy, we use cookies to communicate with your browser and detect in which country you are located.