Regular price
Sale price
€25.00 EUR
Unit price
per
Sale
Sold out
Tax Free Shopping & VAT Information
21 in stock
Celebrate outside the binary with this delightful and frightful drawstring project bag. 👻

Our black cotton project bag features a cute AF ghost who is knitting away on a shawl in the colors of the Non Binary pride flag. And of course we had to throw in a pun...
💡 Not only is this cutie adorable, they are glow in the dark! (I'm very much hyped about this, because I am a horror loving clown, dressed in a human meat suit).
This bag is a unique and fun companion for all your craft projects on the go, while also repping that Enby pride.
The initial run for this bag will be 25 pieces. These project bags are made with non-binary blood, sweat and tears. Jack designed them and Aiden is cutting, piecing and heat pressing every single one by hand, and those tassels are a pain in the ass to align.
Material: 100% Cotton
Size: Approximately 23 x 30 cm (9 x 11,8 inches)
Production: Ethically produced by Westford Mills
Design: Iron-on vinyl, produced in house by Undercover Otter
Illustration: our very own Jack 
Share
View full details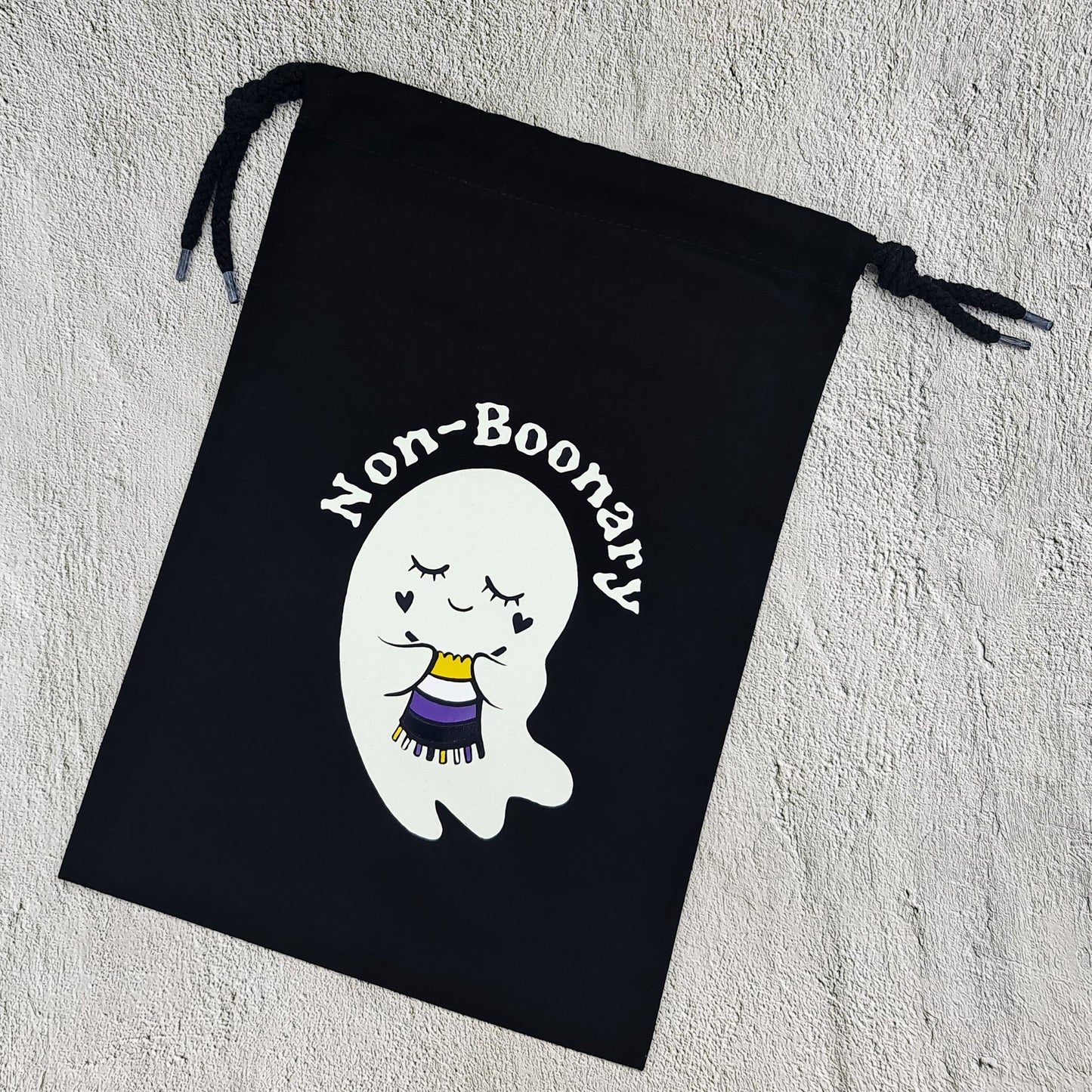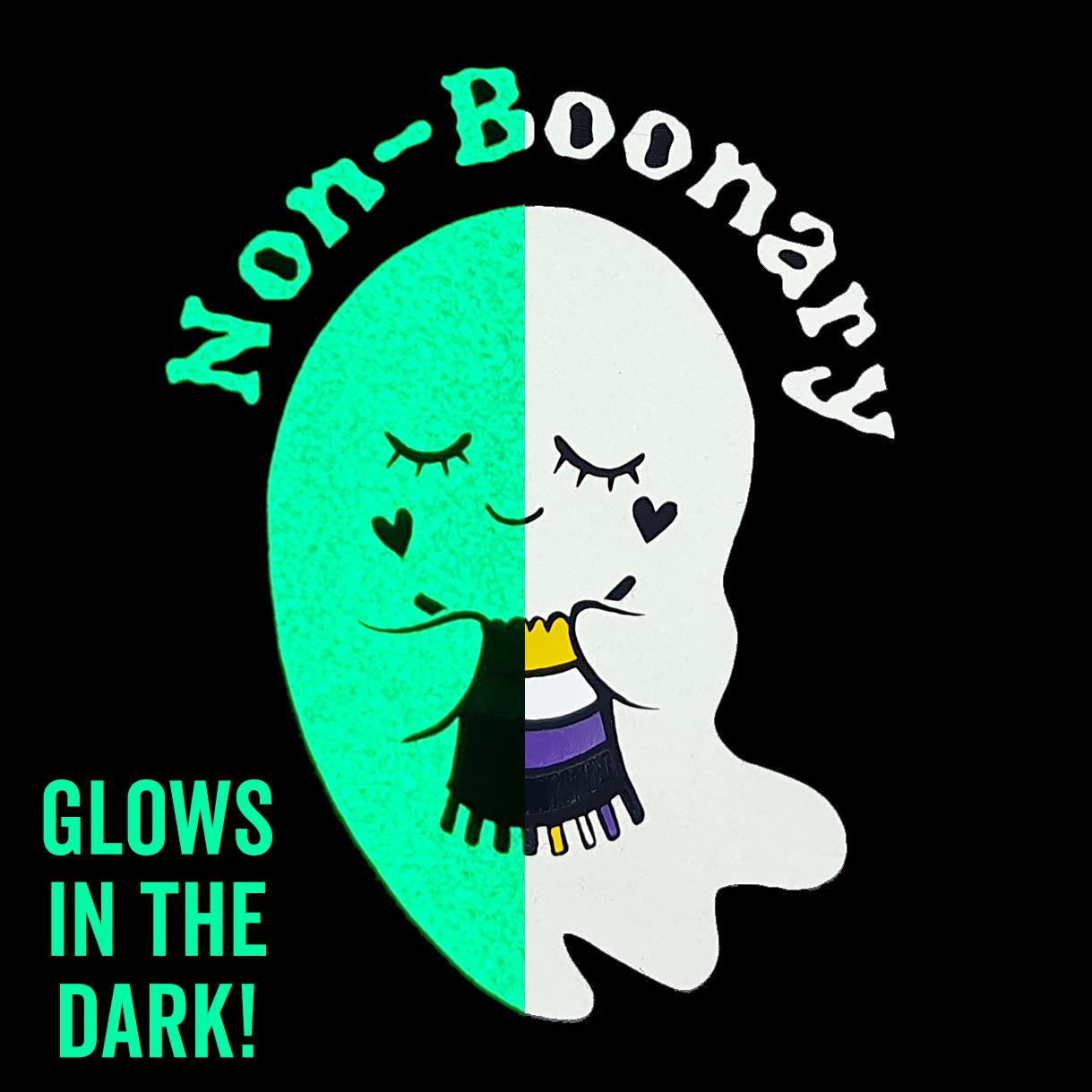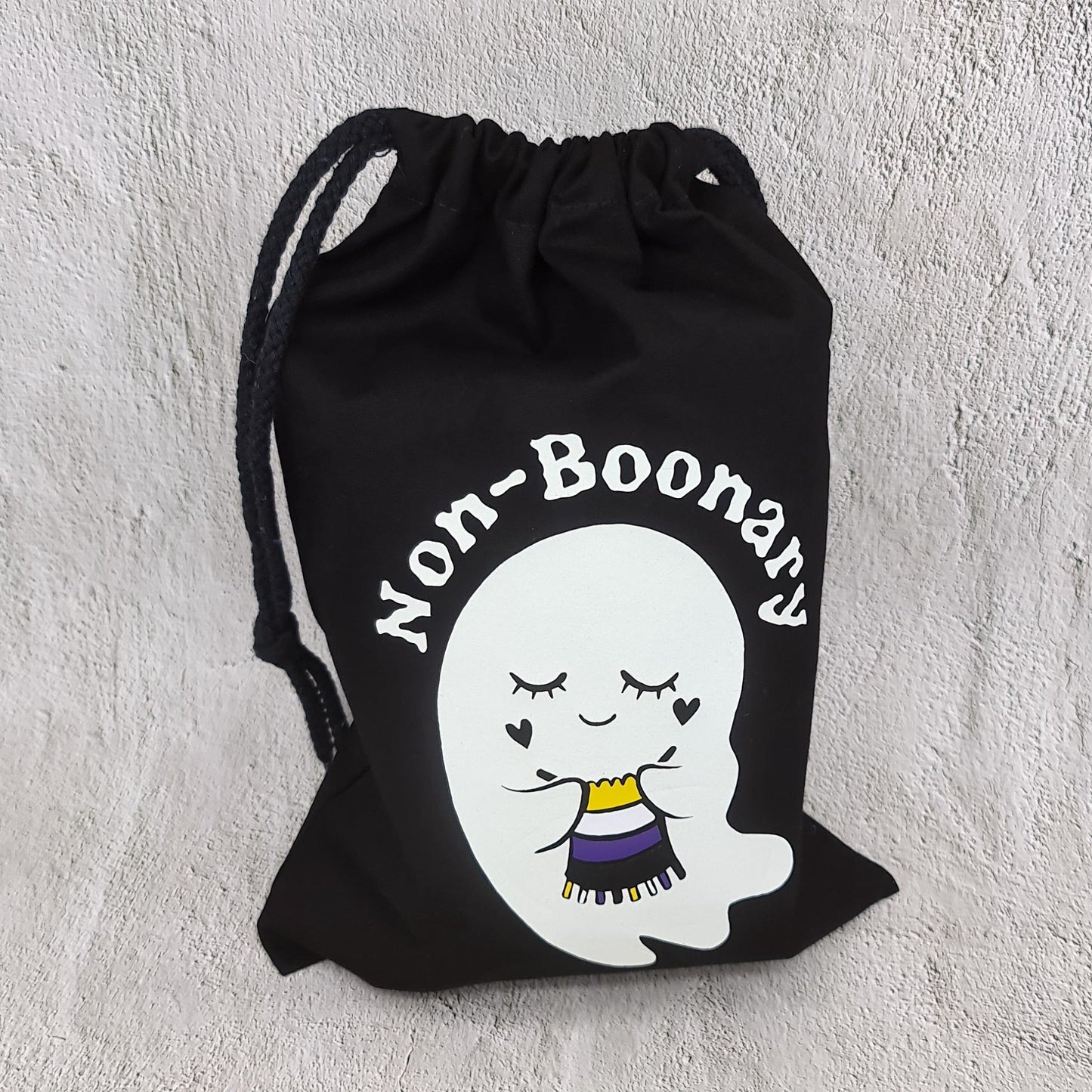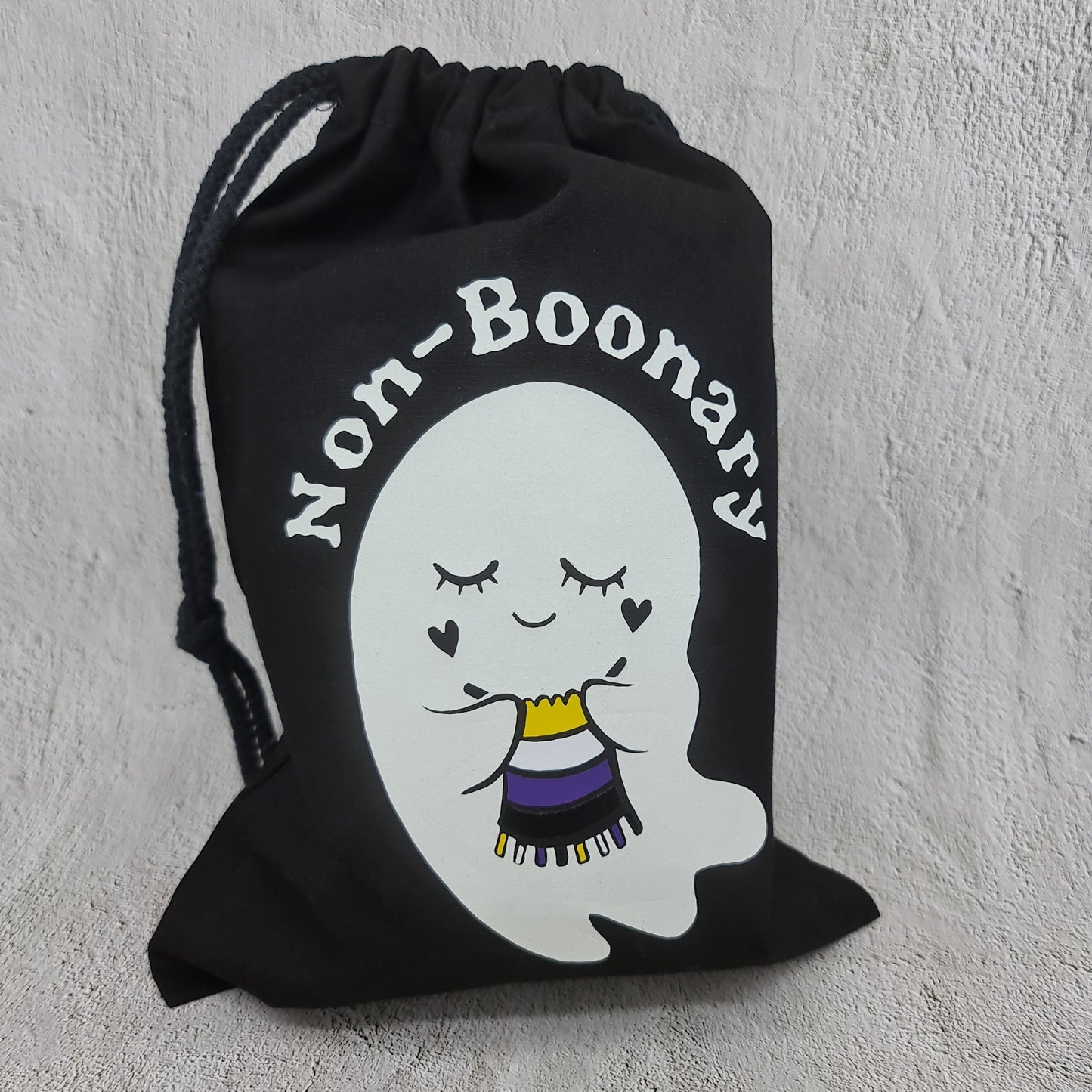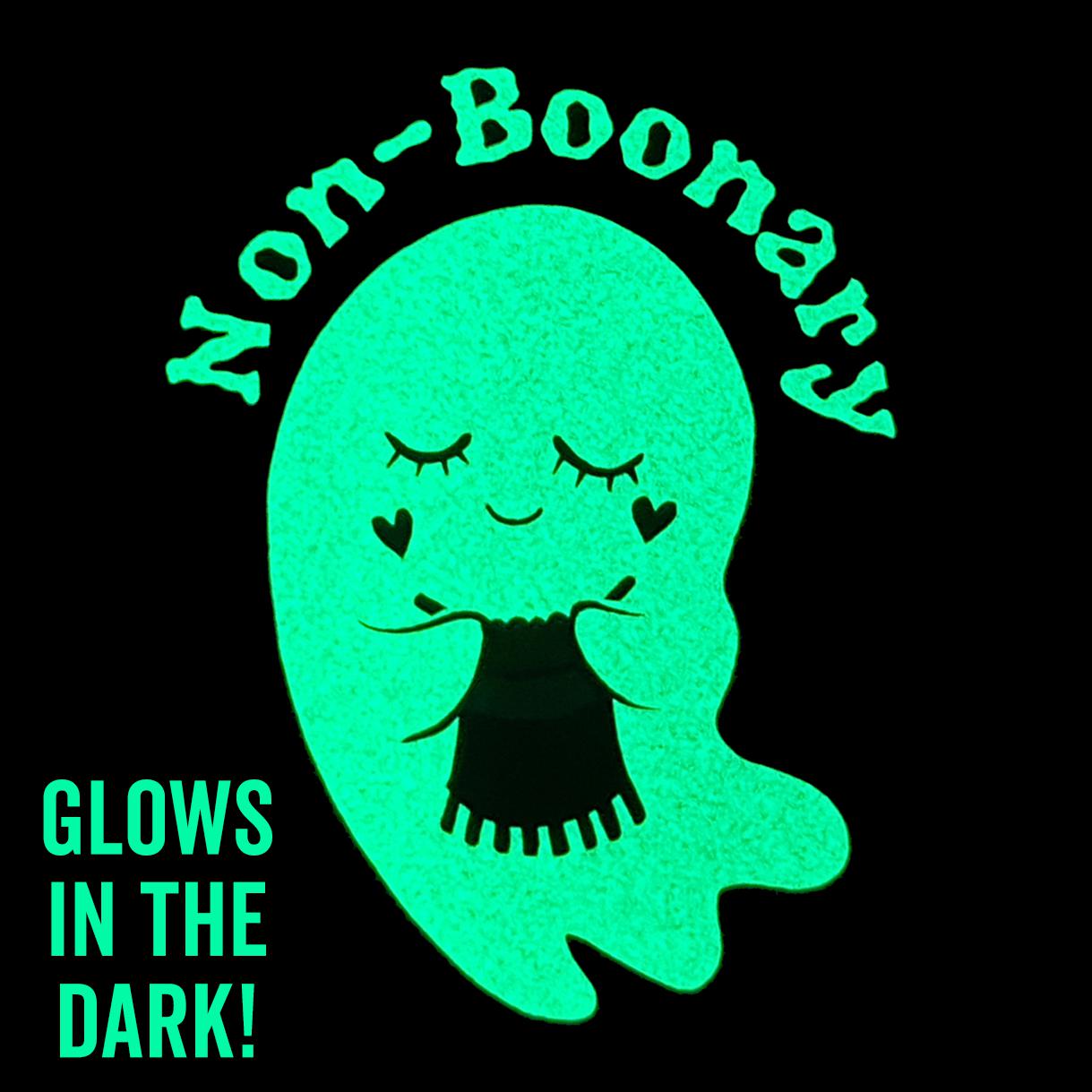 Tax Free Shopping & VAT Information
Regardless of where you place your order from, we calculate VAT according to your shipping address upon checkout.
IMPORTANT: If you are using a VPN, or your shipping country differs from the one you are in during the purchase, the website may not be showing the correct VAT amount*.
🌍Customers from outside the EEA (those in the 🇺🇸 United States, 🇨🇦 Canada, 🇯🇵 Japan, 🇦🇺 Australia, etc):
If you are shopping from outside of the European Economic Area (EEA) and we are shipping to you outside of the EEA, you will not pay any VAT (Value Added Tax) at checkout.
🇪🇺 EU customers:
We will charge you the VAT rate of your shipping address.
Example:
Customers from Germany will pay 19% VAT.
Customers from France will pay 20% VAT.
If you want to know your country's tax rate, please CLICK THIS LINK.
🇳🇱 Dutch customers:
We will charge you 21% VAT.
🇬🇧 UK customers:
Due to UK taxation laws post Brexit, we are unable to ship orders with a value of GBP 135 or less to the UK.
Customers with order values over GBP 135 (excl. VAT) do not pay VAT at Undercover Otter. Instead, you will pay VAT once the package arrives in the UK.
Price display on the website:
Customers outside the EEA see all prices on the website excluding taxes.
Customers in the Netherlands and the EEA see all prices on the website including their local taxes.

Customs and Import charges:
For some items, your customs bureau may require you to pay for importing your order. This is a fee that the government charges you for the right to import certain goods.
Undercover Otter has no control over the amount they will charge you when your order arrives in your country, and we cannot be held liable for these costs. If you refuse a shipment, and it gets returned to Undercover Otter, we can refund your order. But we will not refund the shipping costs.
*: As mentioned in our Privacy Policy, we use cookies to communicate with your browser and detect in which country you are located.